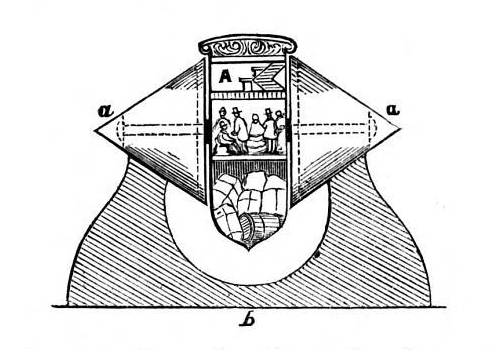 In 1829 a correspondent to the Mechanic's Magazine proposed this design for a "self-moving railway carriage." Fill the car with passengers and cargo as shown and set it on two rails that undulate across the landscape:

In the descending sections (a, c, e) the two rails are parallel. In the ascending ones (b, d) they diverge so that the car, mounted on cones, will roll forward to settle more deeply between them, paradoxically "ascending" the slope. If the track circles the world the car will "assuredly continue to roll along in one undeviating course until time shall be no more."
"How any one could ever imagine that such a contrivance would ever continue in motion for even a short time … must be a puzzle to every sane mechanic," wrote John Phin in The Seven Follies of Science in 1911. But what does he know?