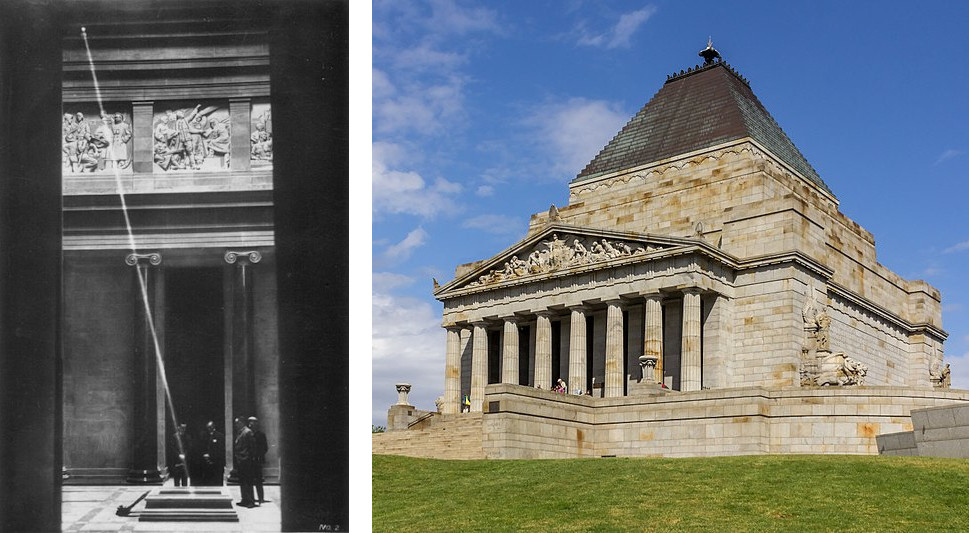 The Shrine of Remembrance in Melbourne, built to honor the men and women of Victoria who served in World War I, contains a marble stone engraved with the words Greater love hath no man (from John 15:13, "Greater love hath no man than this, that a man lay down his life for his friends").
The shrine is constructed so that once a year, at 11 a.m. on Nov. 11, a ray of sunlight will shine through an aperture in the roof to illuminate the word love.
Arizona's Anthem Veterans Memorial has a related design.
11/14/2020 UPDATE: An interesting addendum: The introduction of daylight saving in 1971 led designers to introduce a system of mirrors to ensure the right timing. Thanks to everyone who wrote in about this.