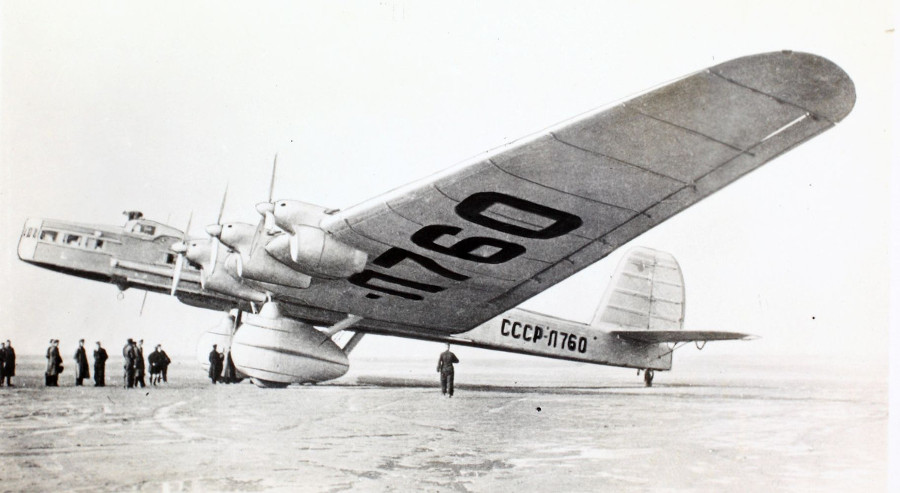 The Soviet Union took propaganda to a ludicrous extreme in the 1930s with the Maksim Gorki, a multimedia communications empire in the sky. With a wingspan of 206 feet and a takeoff weight of 42 tons, it was the largest land aircraft ever built at the time, requiring eight huge 900-horsepower engines to get aloft.
Aboard were a complete printing plant, capable of printing 10,000 copies per hour of an illustrated 12″ x 16″ newspaper, a photographic darkroom, and a high-speed radio apparatus and telegraph. On the ground, a projection room could cast movies onto a folding screen for up to 10,000 spectators through a window in the fuselage.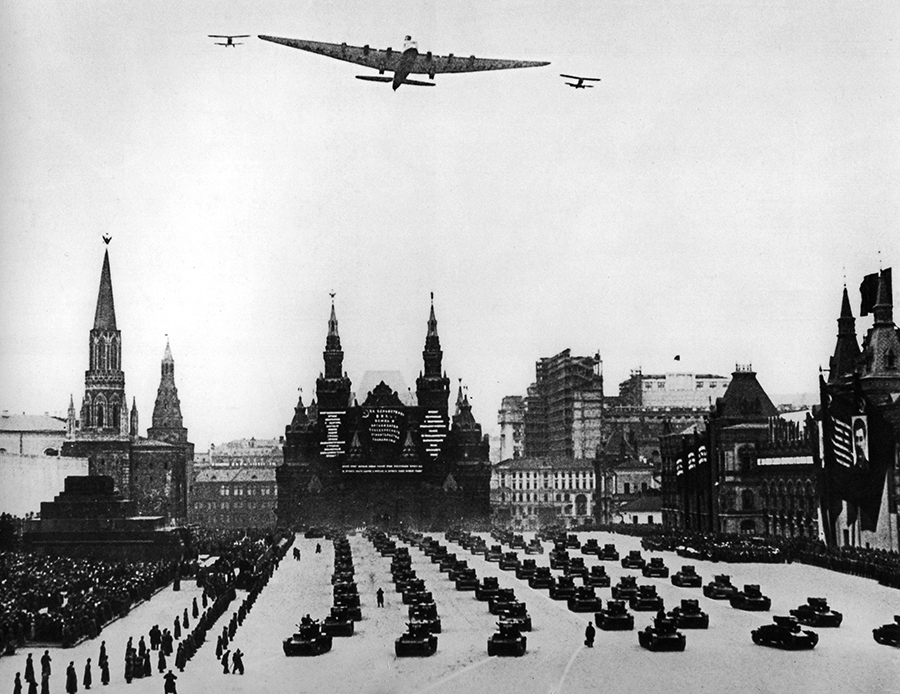 "The aircraft also contained a cafe, its own internal telephone exchange, and sleeping quarters and toilets," notes James Gilbert in The World's Worst Aircraft. "Four auxiliary engines were required to generate the power to run the huge loudspeakers that broadcast the Soviet message down upon the astonished peasants over which the aircraft flew, and at night to power a system of lights along the underside flashing slogans." Whether anyone wanted to hear all this is another question.