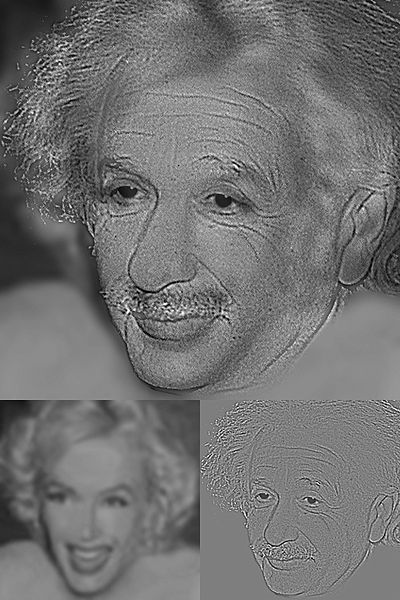 Look at this image closely and you'll see the features of Albert Einstein.
But look at it from across a room and you'll see Marilyn Monroe.
It's a "hybrid image," created using a technique developed by Aude Oliva of MIT and Philippe Schyns of the University of Glasgow. The image combines the low spatial frequencies of one picture with the high spatial frequencies of another, so that it's processed differently at different viewing distances.
See their paper for the details, and this gallery for more examples.