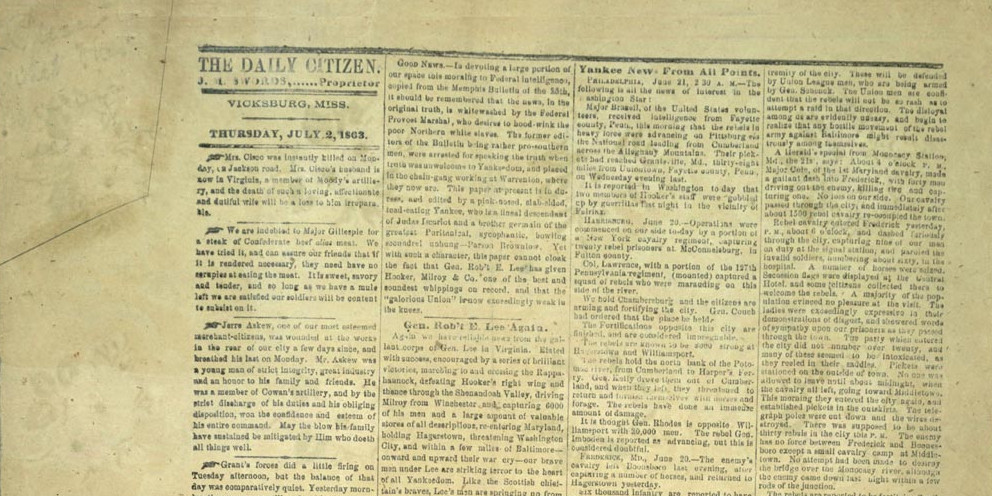 From reader Jon Sweitzer-Lamme:
Pressed for materials during the siege of Vicksburg in 1863, the city's Daily Citizen newspaper printed its last six issues on the back of wallpaper. Each of the issues for June 16, 18, 20, 27, 30, and July 2 was printed in four columns on a single sheet, as above; a reader who turned the sheet over would see this: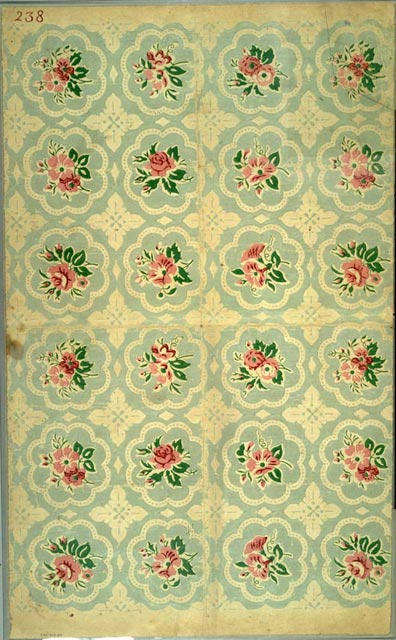 The last issue, on July 2, is still defiant:
The Yankee Generalissimo surnamed Grant has expressed his intention of dining in Vicksburg on the Fourth of July. … Ulysses must get into the city before he dines in it.
But two days later, when the city finally fell, Union troops added a final paragraph:
Two days bring about great changes, The banner of the Union floats over Vicksburg. Gen. Grant has 'caught the rabbit:' he has dined in Vicksburg, and he did bring his dinner with him. The 'Citizen' lives to see it. For the last time it appears on 'Wall-paper.' No more will it eulogize the luxury of mule-meat and fricassed kitten — urge Southern warriors to such diet never-more. This is the last wall-paper edition, and is, excepting this note, from the types as we found them. It will be valuable hereafter as a curiosity.
More at the Library of Congress. (Thanks, Jon.)