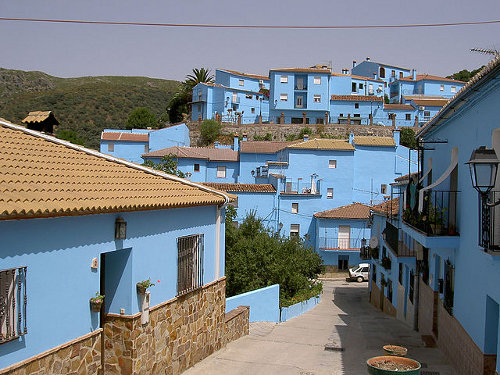 One of the famous whitewashed towns of Andalusia is blue.
The little village of Júzcar, population 243, was made up with 4,200 liters of blue paint in 2011 to celebrate the release of the movie The Smurfs.
Afterward, Sony offered to paint the town white again, but the villagers declined — in the six months since the film's premiere, they had received 80,000 tourists.