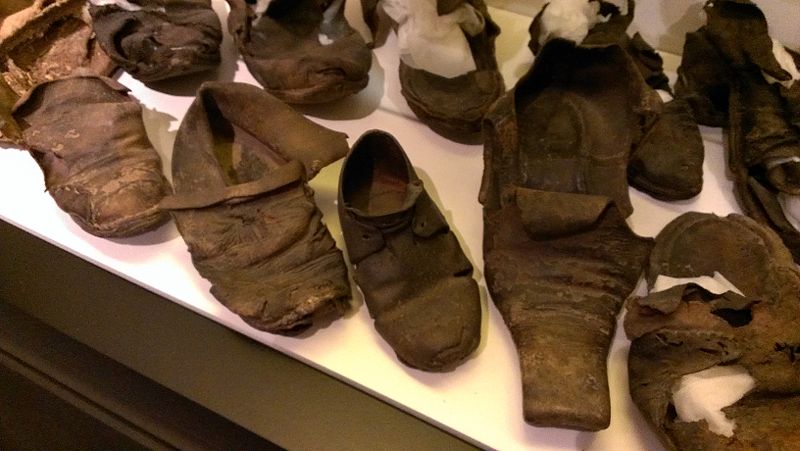 England's Northampton Museum maintains a Concealed Shoe Index that documents the discovery of shoes hidden in the structure of buildings, 1900 of them as of 2012.
This seems to have been a tradition that was once widespread and that died out relatively recently — the first such shoe was discovered behind the choirstalls in Winchester Cathedral, which were installed in 1308, and almost half are from the 19th century. Most have been worn, and about half belonged to children.
Why did people do this? The shoes may have been a fertility charm, or offerings to a household deity, or protections against evil spirits. But the practice was evidently once very popular — concealed shoes have been found in Europe, North America, and Australia, and in many types of buildings: workhouses, factories, public houses, country cottages, town houses, manor houses, hospitals, and two Oxford colleges, St John's and Queen's.