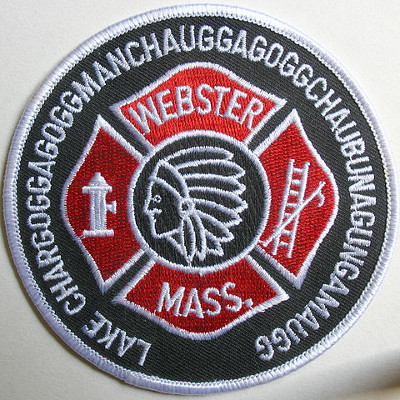 According to Elsdon Smith's 1967 Treasury of Name Lore, Gwendolyn Kuuleikailialohaopiilaniwailaukekoaulumahiehiekealaoonoaonaopiikea Kekino had a birth certificate to prove her name. Her family called her Piikea.
Albert K. Kahalekula of Wailuku, Hawaii, was a private in the Army in 1957. The K stood for Kahekilikuiikalewaokamehameha. Until Albert's 29-letter middle name was registered, his brothers had the longest middle names in U.S. military service — each was 22 letters long.
In 1955, restaurant owner George Pappavlahodimitrakopoulous had the longest name in the Lansing, Mich., telephone directory. He made a standing offer of a free meal to anyone who could pronounce the name correctly on the first try (PDF).
Lambros A. Pappatoriantafillospoulous of Chicopee, Mass., joined the Army in 1953, where he was called Mr. Alphabet.
According to Smith, a native policeman in Fiji, British Polynesia, had the name Marika Tuimudremudrenicagitokalauna-tobakonatewaenagaunakalakivolaikoyakinakotamanaenaiivolanikawabualenavalenivolavolaniyasanamaisomosomo, 130 letters long. "The name is said to tell that, with the aid of a northerly wind, Marika's father sailed from Natewa, on Vanua Levu, to the provincial office at Somosomo, Taveuni, to register the birth of the child."
The longest name on the Social Security rolls in 1938 was Xenogianokopoulos.
Smith also says that a Fiji Island cricket player bore the 56-letter name Talebulamaineiilikenamainavaleniveivakabulaimakulalakeba.
The oldest Buddhist university in Thailand is Mahachulalongkornrajavidyalaya University.
Above: In 1921 Laurence J. Daly, editor of the Webster Times, proposed lengthening the name of Lake Chaubunagungamaug to Lake Char­gogg­a­gogg­man­chaugg­a­gogg­chau­bun­a­gung­a­maugg, which arguably makes it the longest place name in the United States.
Many locals just call it Webster Lake.