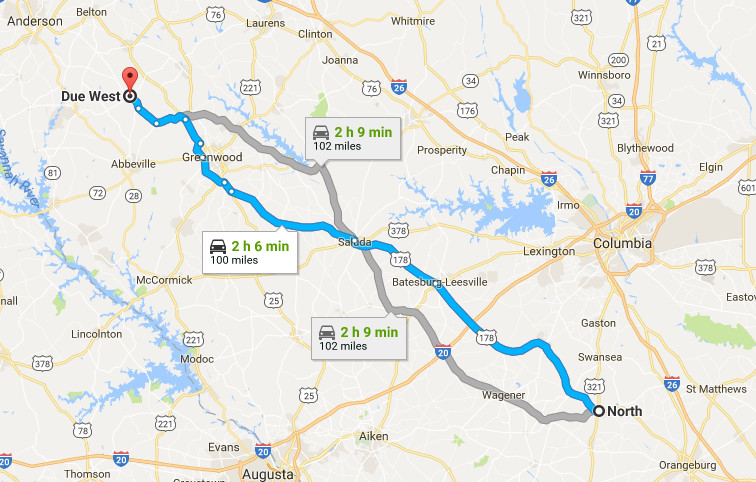 North, South Carolina, is 100 miles southeast of Due West.
Also: Northwest, North Carolina, is in southeast North Carolina, due east of Due West, South Carolina, and east and slightly north of North, South Carolina.
(Thanks, Bob and Rick.)
And while we're at it:
North East, Pennsylvania, is in northwest Pennsylvania, and Northwest, Virginia, is in southeast Virginia.