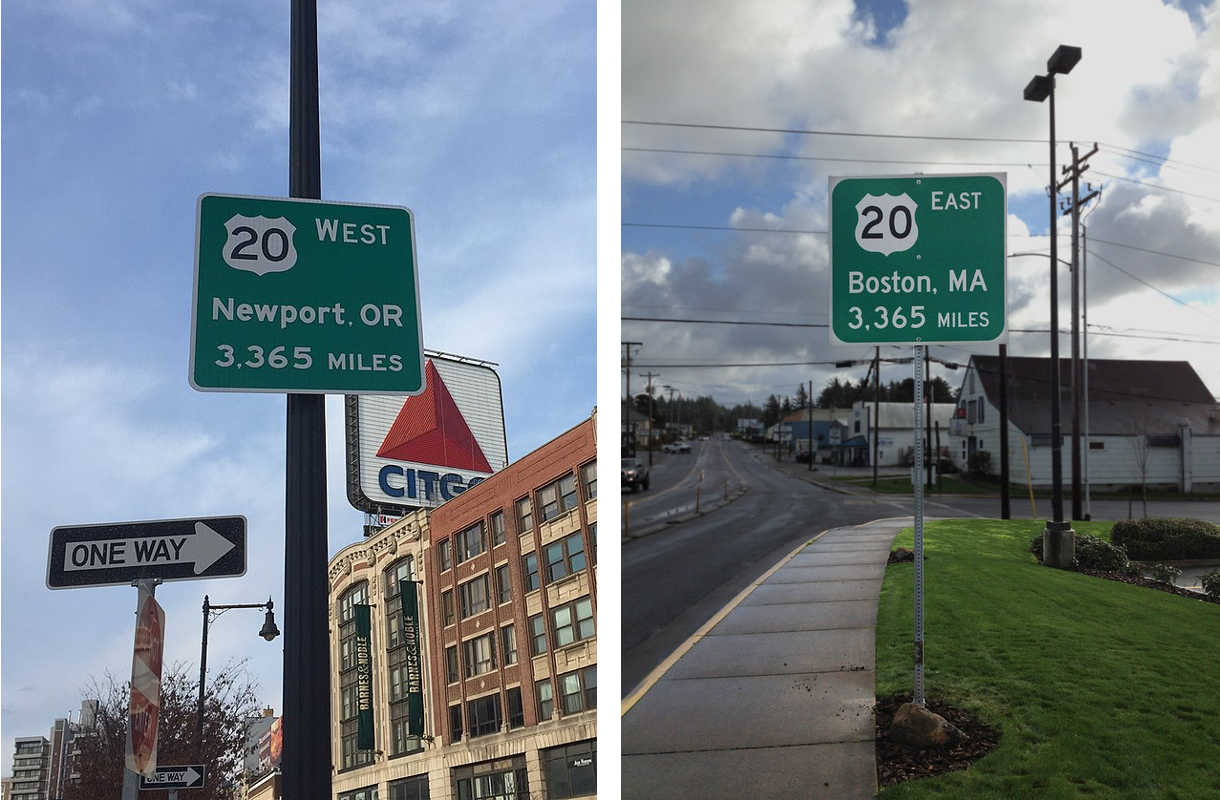 Newport, Ore., and Boston, Mass., contain signs directing motorists to one another, despite being more than 3,000 miles apart.
They're at opposite ends of U.S. Route 20.
Likewise Sacramento, Calif., and Ocean City, Md., at either end of Route 50. Wilmington, N.C., used to reciprocate with Barstow, Calif., at the other end of Interstate 40, but gave up because the sign kept getting stolen.