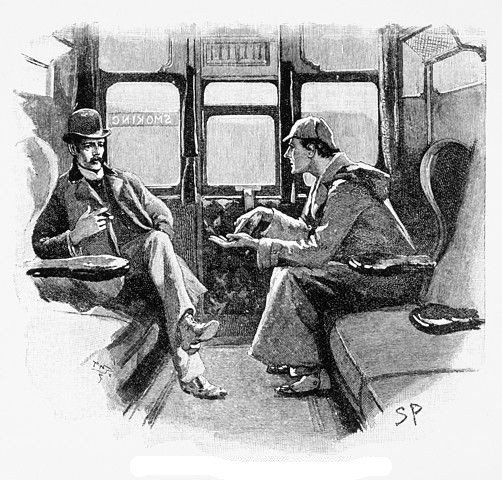 In December 2013 a U.S. District Court decided that copyright in the fictional characters Sherlock Holmes and Dr. Watson had expired, but only for the characters as they're depicted in the earlier novels by Arthur Conan Doyle. Aspects of the characters that are mentioned only in the later novels — such as Dr. Watson's athletic background, first described in a 1924 short story — are considered new "increments of expression" of those characters, and remain protected.
That makes eminent sense for writers and lawyers, but what about poor Dr. Watson, anxiously stirring the fire at 221B Baker Street? Does he have an athletic background or doesn't he? The copyright law seems to apply to a version of him that does, and not to one that doesn't. Should we say there are two Dr. Watsons? That doesn't seem right.
Worse, "If an author now wants to write a new Holmes novel, but is prohibited from mentioning almost everything pertaining to Professor Moriarty (who only rose to prominence in the later work Valley of Fear), how can we say that he is still writing about the 'the same' Holmes, given how much his character was formed through the interaction with his nemesis?" ask legal scholars Burkhard Schafer and Jane Cornwell. "Does this not render any new Holmes necessarily 'incomplete,' that is lacking character traits and memories Holmes is 'known to' possess, according to the canonical work?"
Even the "public domain" Holmes seems to multiply in this light. We learn that Holmes has an older brother, Mycroft, in "The Adventure of the Greek Interpreter," published in 1893. But if Mycroft is older than Sherlock, then surely he's been Sherlock's brother ever since Sherlock's birth in 1854. Does the early Sherlock (in, say, A Study in Scarlet) have a brother?
(Burkhard Schafer and Jane Cornwell, "Law's Fictions, Legal Fictions and Copyright Law," in Maksymilian Del Mar and William Twining, eds., Legal Fictions in Theory and Practice, 2015.)