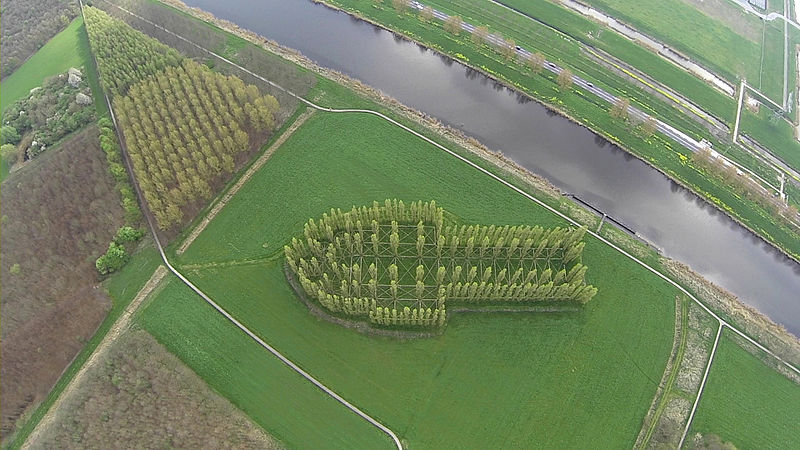 In 1987 Marinus Boezem planted 178 Lombardy poplars on a knoll near Almere in the Dutch province of Flevoland.
Now grown to maturity, the trees form a living replica of the Cathedral of Notre-Dame in Reims, France, 150 meters long, 75 meters wide, and 30 meters tall.
The current "Groene Kathedraal" hosts weddings, funerals, and religious services, but Boezem is already planning for the future — a second clearing is being prepared nearby so that as the poplars decline a cathedral of beeches will take its place, and the two will alternate in an endless cycle thereafter.