What do you get when you weld together 848 forks, knives, and spoons? That depends on your point of view:
That's "Lunch With a Helmet On," by Japanese artist Shigeo Fukuda. As a followup he obtained the rigging plan of the M.S. Shin-Nippon Maru and assembled a shadow sculpture from 2,084 pairs of metal scissors: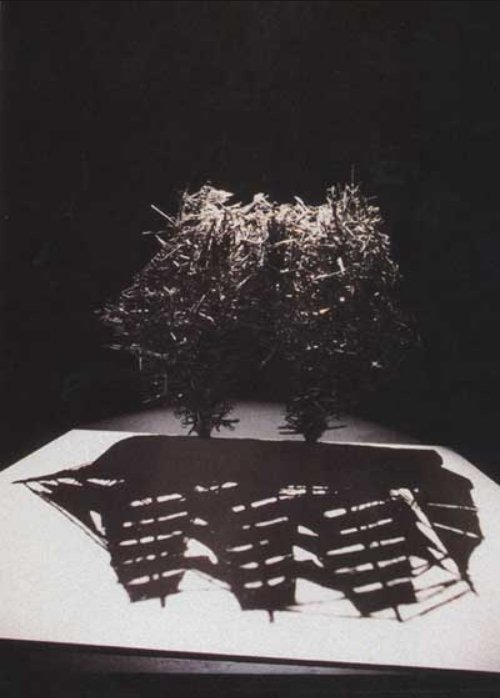 Unbelievably, he completed this in a single week. More from Fukuda.