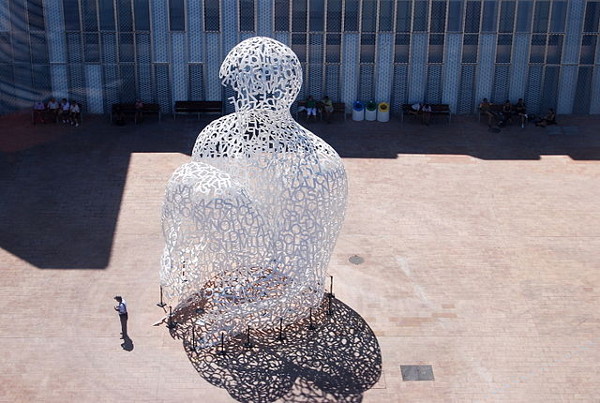 Spanish artist Jaume Plensa created El Alma del Ebro, above, for a 2008 exposition in Zaragoza on water and sustainable development. (The Ebro River passes through the city.) Visitors can pass in and out of the 11-meter seated figure, but no one has discovered a meaning in the letters that compose it.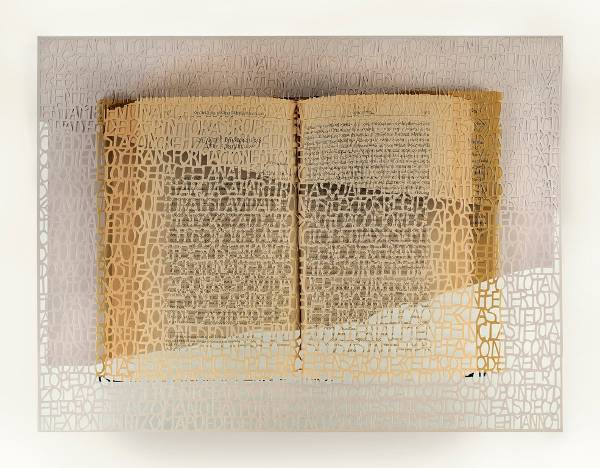 Argentine artist Pablo Lehmann cuts words out of (and into) paper and fabric — he spent two years fashioning an entire apartment out of his favorite philosophy books. Reading and Interpretation VIII, above, is a photographic print of Jorge Luis Borges' "The Garden of Forking Paths" into which Lehmann has cut his own text — a meditation on "the concept of 'text.'"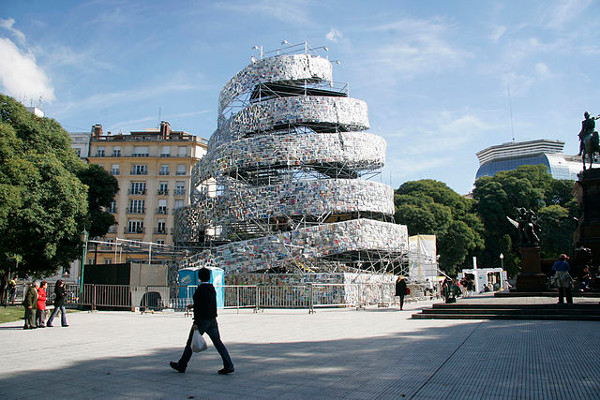 In 2011, Buenos Aires native Marta Minujin built a seven-story "Tower of Babel" on a public street to celebrate the city's designation as a "world book capital." The tower, 82 feet tall, was made of 30,000 books donated by readers, libraries, and 50 embassies. They were given away to the public after the exhibition.