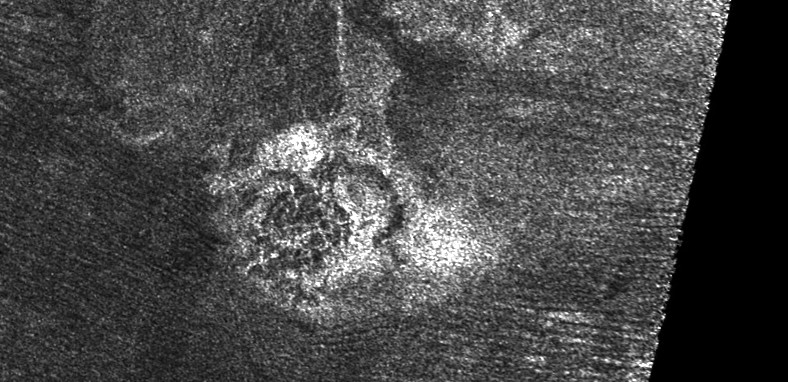 Mountains on Saturn's moon Titan are named after mountains in Middle-earth, the fictional setting of J.R.R. Tolkien's fantasy novels.
The highest peak on Titan is Mount Doom ("Doom Mons"), which rises more than a mile above the surrounding plain. Tolkien's Mount Doom made its first appearance in The Lord of the Rings in 1954.
By coincidence, science fiction writer Stanley G. Weinbaum had already placed a fictional Mount Doom on Titan in his 1935 story Flight on Titan.
So, in honoring Tolkien, the International Astronomical Union also fulfilled Weinbaum's vision.