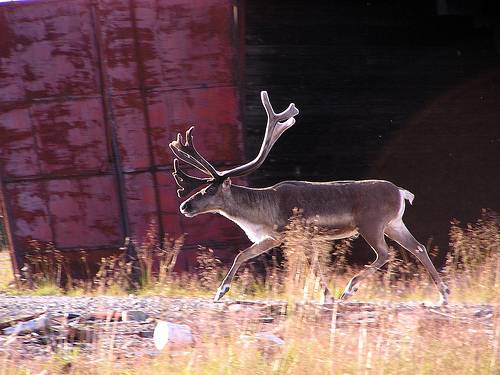 Americans measure distance in football fields and stones' throws.
Finns measure it in poronkusema (literally, "passing of water of reindeer"). One poronkusema is the distance a reindeer can pull a sleigh between stops to urinate. It's 8-10 kilometers, or about five miles.
Need a velocity measure? Poronkusemaa kuukaudessa (poronkusemas per month) is about 0.0289252 meters per second, or 40 feet per hour. Evidently things don't move fast in Finland.