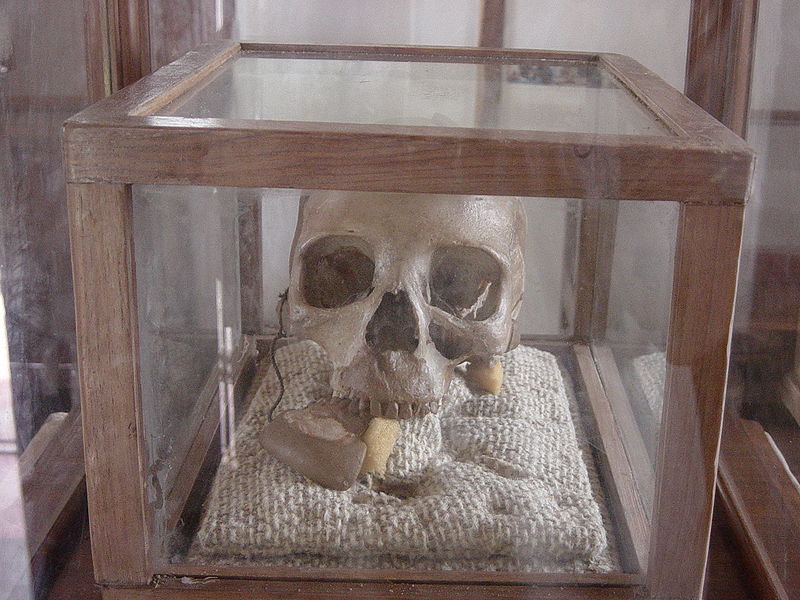 The Treaty of Versailles contains a macabre clause:
ARTICLE 246. Within six months from the coming into force of the present Treaty, … Germany will hand over to His Britannic Majesty's Government the skull of the Sultan Mkwawa which was removed from the Protectorate of German East Africa and taken to Germany.
Mkwawa was a tribal leader in German East Africa who opposed colonization. After his defeat in battle, the Germans had sent his skull to Berlin. When the United Kingdom inherited the colony after World War I, the British sought to return the skull to the Wahehe people, but there was some confusion as to its whereabouts. It wasn't actually returned until 1954, when Tanganyika governor Sir Edward Twining tracked it down in the Bremen Museum. It now resides at the Mkwawa Memorial Museum in Kalenga, Tanzania.
(Thanks, Jon.)