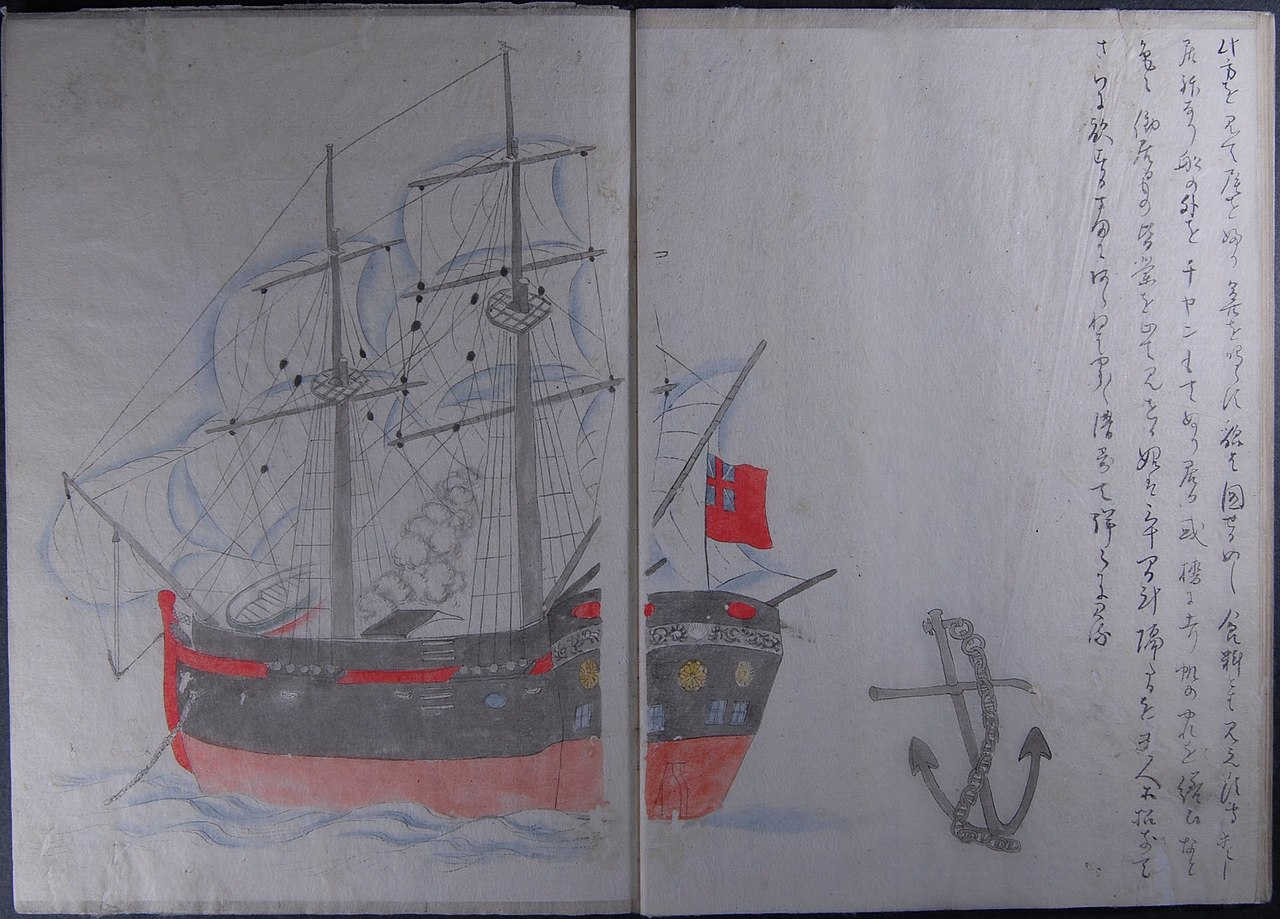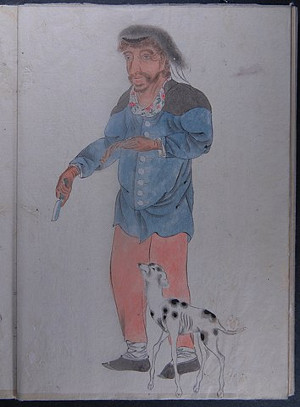 In 1829 a group of convicts seized the English brig Cyprus off Tasmania and sailed her to Canton. When captured, the convicts' leader, William Swallow, claimed that they had visited Japan along the way. This was widely dismissed, as Japan had a strictly isolationist foreign policy at that time.
But just last year amateur historian Nick Russell discovered Japanese records of a visiting "barbarian" ship in 1830 that flew a British flag. Local samurai had visited the ship and recorded what they saw, including watercolors. The visitors had "long pointed noses" and asked in sign language for water and firewood. The young skipper put tobacco in "a suspicious looking object, sucked and then breathed out smoke." The men "exchanged words amongst themselves like birds twittering," and the ship's dog "did not look like food. It looked like a pet."
Another samurai listed gifts that the crew offered to the Japanese, including an object that's now believed to have been a boomerang.
Takashi Tokuno, chief curator at the archive of Tokushima Prefecture, said there is a "high probability" that the barbarian ship is the Cyprus; Warwick Hirst, former curator of manuscripts at the State Library of New South Wales, said, "I have no doubt that the Japanese account describes the visit of the Cyprus."
The Japanese turned away the mutineers, who eventually scuttled the Cyprus near Canton and worked their way back to England, where they found that word of their deed had preceded them. Swallow died in prison, and the rest became the last men hanged for piracy in Britain.