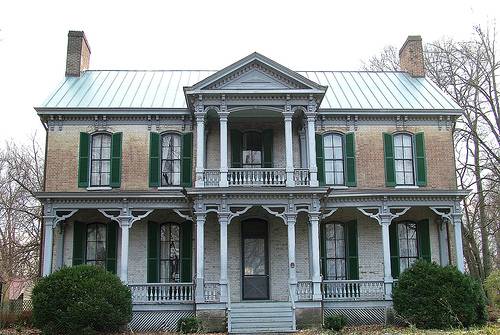 If you're selling a house in New York, you must disclose the presence of poltergeists. That's the finding of the New York Supreme Court in Stambovsky v. Ackley, widely known as the "Ghostbusters case of 1991."
When Jeffrey Stambovsky offered to buy Helen Ackley's house in Nyack, he didn't know it was haunted. Stambovsky tried to back out of the deal, but a trial court dismissed his suit.
When he appealed the case, the new court noted that, since the seller had reported the ghosts in Reader's Digest, she couldn't claim that they didn't exist. "As a matter of law, the house is haunted."
And, it said, a buyer couldn't be expected to discover ghosts on his own, because "the most meticulous inspection and search would not reveal the presence of poltergeists at the premises or unearth the property's ghoulish reputation in the community."
So Stambovsky got no damages but escaped the contract. Moral: caveat emptor.