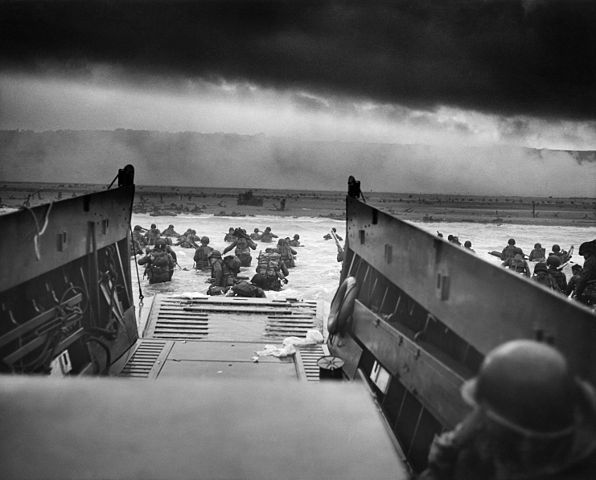 From a letter from George Patton to his son, written on D-Day:
At 0700 this morning the BBC announced that the German radio had just come out with an announcement of the landing of Allied paratroops and of large numbers of assault craft near shore. So that is it. …

All men are timid on entering any fight whether it is the first fight or the last fight all of us are timid. Cowards are those who let their timidity get the better of their manhood. You will never do that because of your blood lines on both sides. I think I have told you the story of Marshal Touraine who fought under Louis XIV. On the morning of one of his last battles — he had been fighting for forty years — he was mounting his horse when a young ADC who had just come from the court and had never missed a meal or heard a hostile shot said: 'M. de Touraine it amazes me that a man of your supposed courage should permit his knees to tremble as he walks out to mount.' Touraine replied: 'My lord duke I admit that my knees do tremble but should they know where I shall this day take them they would shake even more.' That is it. Your knees may shake but they will always take you toward the enemy.