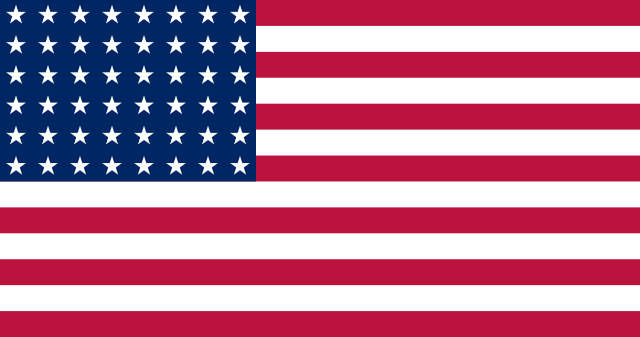 On January 3, 1917, L.H. Luksich, a Coast Guard recruiter in New York, spotted a man wiping his muddy hands on an American flag and knocked him down. Luksich was not a native-born American; he was a naturalized citizen from Austria. The Treasury Department sent him an official commendation in which Assistant Secretary A.J. Peters wrote:
The department desires to commend you for the spirit of loyalty and patriotism which impelled your ready defense of the national colors, and in voicing this commendation I am not unmindful that you are a naturalized American citizen, for the reason that the incident is rendered the more conspicuous by this fact, and affords gratifying evidence of your assimilation of the spirit and best traditions of the country of your adoption.
The following year, a Montana mob demanded that local man E.V. Starr kiss the flag to prove his loyalty. He replied, "What is this thing anyway? Nothing but a piece of cotton with a little paint on it, and some other marks in the corner there. I will not kiss that thing. It might be covered with microbes." Under a state law he was convicted of sedition, sentenced to 10–20 years at hard labor, and fined $500 plus court costs. Federal judge George M. Bourquin called the sentence "horrifying" and compared the mob to "heresy hunters" and "witch burners" but said he was powerless to intervene. Starr served 35 months before Governor Joseph M. Dixon commuted his sentence.