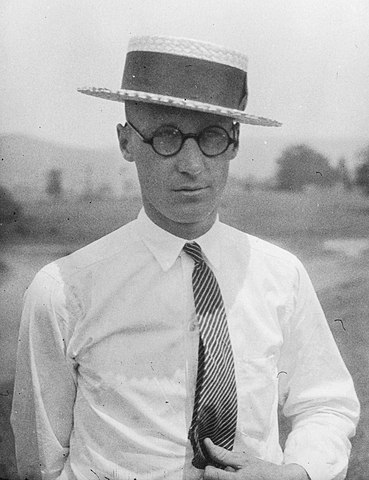 The ACLU found John Scopes by running a newspaper ad seeking a teacher willing to test the law about teaching human evolution in the classrooms of Tennessee. From the May 4, 1925, edition of the Chattanooga Times:
We are looking for a Tennessee teacher who is willing to accept our services in testing this law in the courts. Our lawyers think a friendly test case can be arranged without costing a teacher his or her job. Distinguished counsel have volunteered their services. All we need now is a willing client.
Scopes wasn't a biology teacher but had filled in for one using a textbook that accepted evolution, and that was enough to set the "monkey trial" moving forward.
Strangely, the disputed textbook was the one that Tennessee required its high school teachers to use that year. Clarence Darrow later quipped in his autobiography, "It seems strange that the Dayton school board did not adopt the first and second chapters of Genesis as a modern textbook on biology."