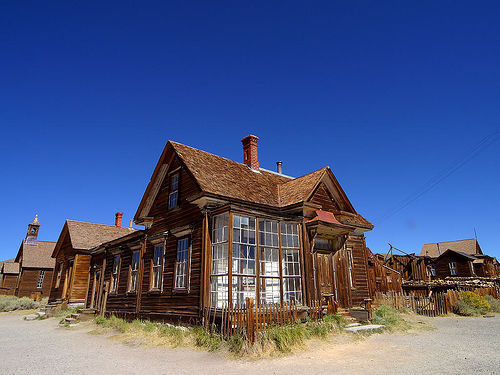 Letter from a California resident to an officer of Bodie, a gold-rush boom town, circa 1881:
Kind and Respected Cir:

I see in the paper that a man named John Sipes was attacted and et up by a bare whose kubs he was trying to get when the she bare came up and stopt him by eating him in the mountains near your town.

What I want to know is did it kill him ded or was he only partly et up and is he from this plaice and all about the bare. I don't know but he is a distant husband of mine. My first husband was of the name and I supposed he was killed in the war, but the name of the man the bare et being the same I thought it might be him after all and I ought to know if he wasn't killed either in the war or by the bare, for I have been married twise since and there ought to be divorse papers got out by him or me if the bare did not eat him up. If it is him you will know by him having six toes on his left foot.

He also had a spreadagle tattooed on his front chest and a anker on his right arm which you will know him by if the bare did not eat up these sines of it being him.

Find out all yu kin about him without him knowing what it is for, that is if the bare did not eat him all up. If it did I don't see as you kin do anything and you needn't to trouble. Please ancer back.
She added a postscript: "Was the bare killed?"