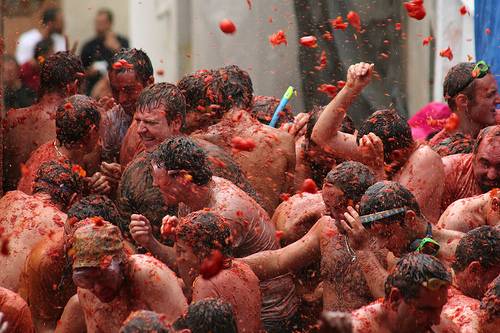 The world's largest food fight takes place each year on the last Wednesday in August, when the town of Buñol, Spain, holds its annual tomato festival. Local trucks dump more than 100 metric tons of overripe tomatoes into the streets, and there's a general free-for-all among up to 25,000 people.
Reportedly, when it's over, rivers of tomato juice up to 12 inches deep run through the town, and area fire engines hose down the streets.
This has been going on since 1944, and apparently it has no political or religious significance — they do it just for fun.