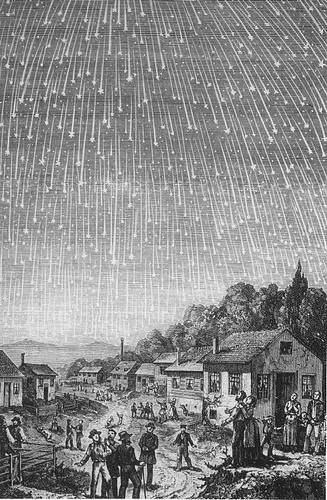 The annual Leonid meteor shower was unusually spectacular in November 1833, raining a hundred thousand meteors per hour over the eastern United States.
"[There were] thousands of luminous bodies shooting across the firmament in every direction," wrote the Florence, Ala., Gazette. "There was little wind and not a trace of clouds, and the meteors succeeded each other in quick succession."
That spectacle is remembered in a unique way — it's the basis of the jazz standard "Stars Fell on Alabama":
I never planned in my imagination
A situation so heavenly
A fairy land where no one else could enter
And in the center just you and me
We lived our little drama
We kissed in a field of white
And stars fell on Alabama last night.