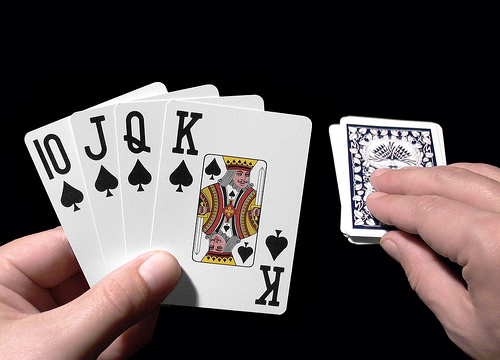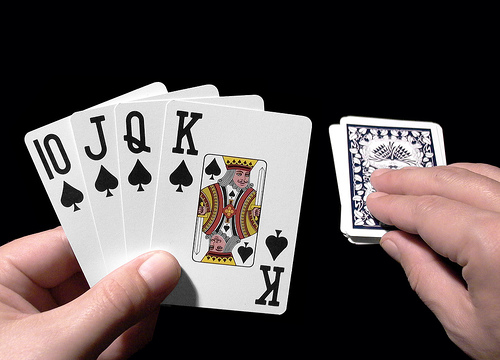 Summon six millionaires and invite them to stake their fortunes on a single hand of poker. They will eagerly agree. Open a new deck of cards, discard the jokers, and ask the millionaires to cut (but not shuffle!) the deck as many times as they like. Then deal seven hands, ostentatiously dealing your own second and fourth cards from the bottom of the deck.
The millionaires may be reluctant to object to this, as all six of them will be holding full houses. (This works — try it.) But "See here," they will finally say. "What was that business with the bottom-dealing? You're up to something. We insist that you discard that hand." Look hurt, then deal yourself a new hand.
You'll likely be holding a straight flush.