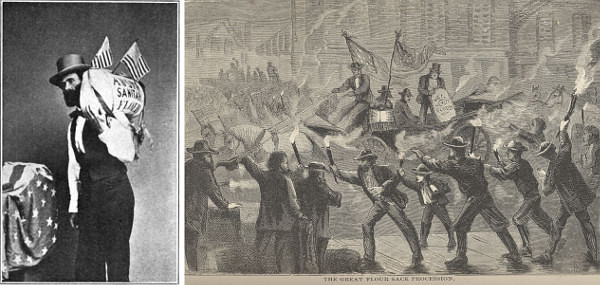 In 1864 Nevada mining merchant Reuel Gridley found a unique way to raise money for wounded Union soldiers: He repeatedly auctioned the same 50-pound sack of flour, raising $250,000 from sympathetic donors across the country.
In this episode of the Futility Closet podcast we'll discover the origins of Gridley's floury odyssey. We'll also hear H.L. Mencken's translation of the Declaration of Independence into American English and try to figure out where tourism increases the price of electricity.
You can listen using the player above, or subscribe on iTunes or via the RSS feed at http://feedpress.me/futilitycloset. The show notes are on the blog. Many thanks to Doug Ross for the music in this episode.
If you have any questions or comments you can reach us at podcast@futilitycloset.com. Thanks for listening!