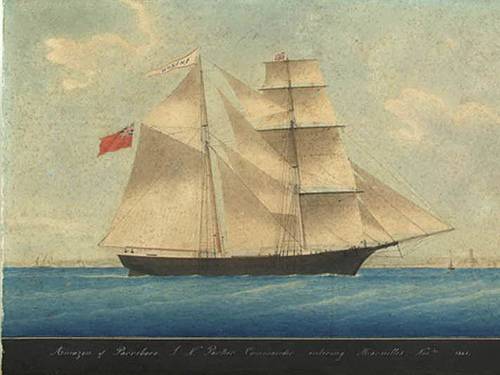 Passengers and crew of the Mary Celeste, a 103-foot brigantine that left New York for Genoa on Nov. 7, 1872:
Benjamin S. Briggs, 37, captain
Sarah Elizabeth Briggs, 30, captain's wife
Sophia Matilda Briggs, 2, captain's daughter
Albert C. Richardson, 28, mate
Andrew Gilling, 25, second mate
Edward W. Head, 23, steward and cook
Volkert Lorenson, 29, seaman
Arian Martens, 35, seaman
Boy Lorenson, 23, seaman
Gotlieb Gondeschall, 23, seaman
A month after she sailed, the ship was found abandoned off the coast of Portugal. Her cargo was intact, and she carried a six-month supply of food and water. The sextant, chronometer and lifeboat were missing, suggesting that the ship had been deliberately abandoned.
No survivors were ever found. The mystery has never been solved.