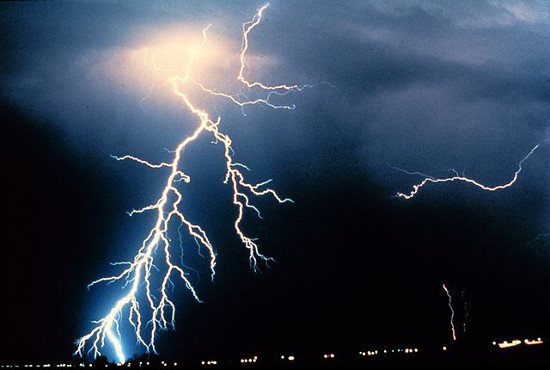 In 1969, California attorney Russell Tansie sued God for $100,000 on behalf of his legal secretary, who blamed Him for destroying her Phoenix home with a bolt of lightning in 1960:
Plaintiff is informed and believes that defendant (God) at all times mentioned herein is responsible for the maintenance and operation of the Universe, including the weather in and upon the State of Arizona, and that on or about August 17, 1960, defendant so maintained and controlled the weather, in, around and upon Phoenix, in such careless and negligent manner as to cause lightning to strike the plaintiff's house, setting it on fire and startling, frightening and shocking the plaintiff.
Tansie added that God "did this with full knowledge and that the act was committed with malice and ill will." He hoped to win a default judgment when the defendant failed to appear in court. I don't know the outcome; maybe they reached a settlement.