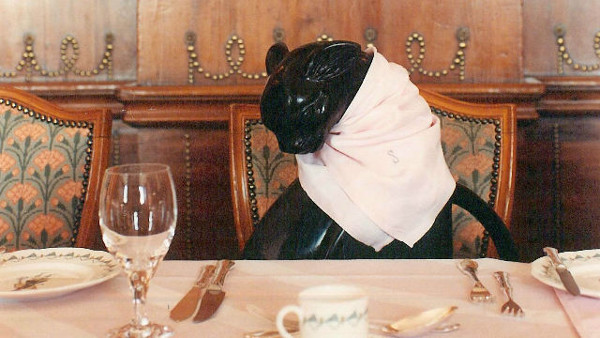 When a party of 13 dines at London's Savoy Hotel, the management wards off bad luck by setting a place for Kaspar, a two-foot-tall statue of a black cat.
According to legend, when diamond magnate Woolf Joel held a dinner party for 14 guests at the hotel in 1898, one guest dropped out, and another predicted that the first person to leave the table would die. Joel left first and was shot dead a few weeks later.
To allay any further trouble, architect Basil Ionides sculpted Kaspar in 1927. When he joins a dining party, the cat has a napkin tied around his neck and is served like a regular diner, with a full place setting, champagne and wine.
Winston Churchill so admired Kaspar that he called for his attendance at every meeting of the Other Club, the political dining society that he founded with F.E. Smith. Kaspar has attended every fortnightly meeting for the last 88 years. Presumably he has a tell-all memoir in the works.