In Have Ye No Homes To Go To?, his 2016 history of the Irish pub, Kevin Martin quotes an 11th-century poem attributed to St. Brigid of Kildare, who once turned water into beer: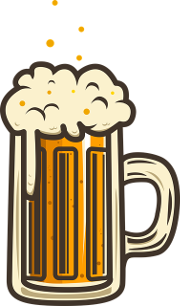 I'd like to give a lake of beer to God.
I'd love the heavenly
Host to be tippling there
For all eternity.
I'd love the men of Heaven to live with me,
To dance and sing.
If they wanted, I'd put at their disposal
Vats of suffering.
I'd sit with the men, the women of God
There by the lake of beer
We'd be drinking good health forever
And every drop would be a prayer.