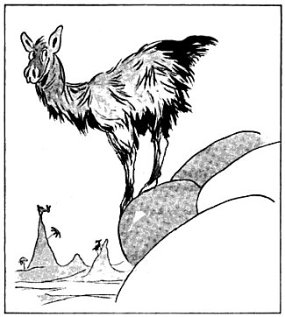 Behold how from her lair the youthful llama
Llopes forth and llightly scans the llandscape o'er.
With llusty heart she llooks upon llife's drama,
Relying on her llate-llearnt worldly llore.
But llo! Some llad, armed with a yoke infama
Soon llures her into llowly llabor's cause;
Her wool is llopped to weave into pajama,
And llanguidly she llearns her Gees and Haws.
My children, heed this llesson from all llanguishing young lllamas,
If you would lllive with lllatitude, avoid each llluring lllay;
And do not lllightly lllleave, I beg, your llllonesome, lllloving mammas,
And llllast of allll, don't spelllll your name in such a silllllly way.
— Burges Johnson, Everybody's Magazine, August 1907