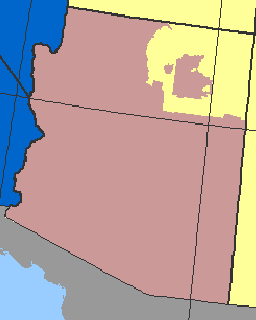 Rather than follow daylight saving time, the state of Arizona observes standard time throughout the year.
But the Navajo Nation observes daylight saving time throughout its territory, including the part that lies in Arizona.
And the Hopi Nation, which lies entirely in Arizona, surrounded entirely by the Navajo Nation, doesn't.
So the Hopi Nation is a region that doesn't observe daylight saving time inside one that does inside one that doesn't inside one that does.
Related: Ontario contains an island in a lake on an island in a lake.