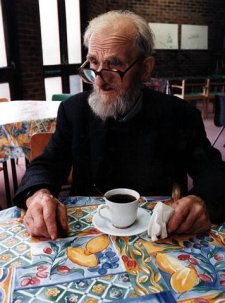 As a packrat, Edmund Trebus took the cake. He also took washing machines, rotting clothes, wood, motorcycles, windowpanes, and old refrigerators. Before the Polish émigré died in 2002, at age 83, he had filled his four-story London house with mountains of garbage collected at local junk shops and building sites. One room was full of vacuum cleaners, another with cameras. He collected Elvis Presley recordings maniacally.
In their garden, his wife used to sit in a deck chair among towers of crap. When she left in 1981, he filled in the hole. In the end Trebus was living in one corner of the kitchen, with only a Jack Russell terrier for company. He needed ladders to get in and out of the house, which had no running water, working bathroom or electricity.
In 1997, after being buried under one of his own "litter traps," designed to catch burglars, he was hospitalized for gangrene. When he got out, he found that the town council had finally got a court order declaring the house unfit for human habitation. Six men and five trucks took 30 days to remove 515 cubic yards of waste.
He'd filled it up again by 2001.