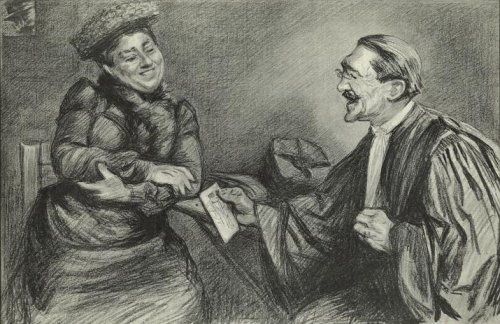 In 1879 Thérèse Humbert was traveling by railway through France when she met an ailing American millionaire named Robert Crawford. She sought medical care for him, and he showed his gratitude with a handsome bequest, which she kept in a sealed safe.
Or so she said. Humbert and her husband lived luxuriously in Paris for two decades, borrowing money against Crawford's unseen gift. When suspicious creditors finally sued her, they discovered that Crawford didn't exist and the safe contained a handful of worthless papers. She was sentenced to five years in prison.
In 1897 Ohio con artist Cassie Chadwick "confessed" to a Cleveland lawyer that she was the illegitimate daughter of Andrew Carnegie and stood to inherit $10 million on his death. She parlayed his sympathy into a series of bank loans and lived lavishly until 1904, when she was unable to repay a Massachusetts banker. Carnegie, who denied her story, attended the trial and saw her sentenced to 10 years in prison. She died two years later in the Ohio State Penitentiary.