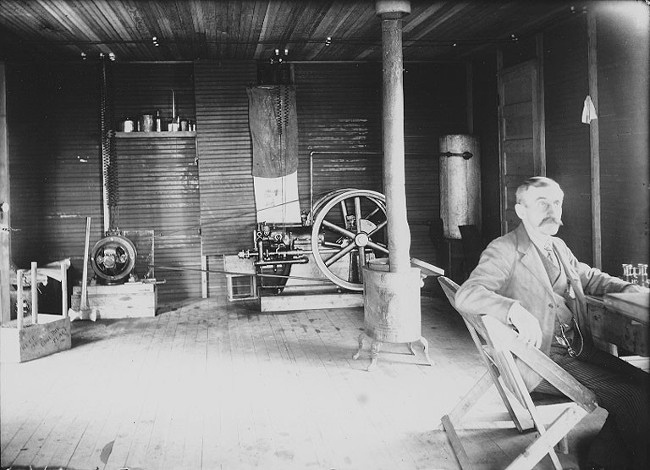 Early telegraph operators rejoiced in their secret knowledge of Morse code. In 1876 Chamber's Journal reported on a popular play called Across the Continent in which a telegraph operator named Oliver sends out frantic messages from a railway station besieged by Indians. After a responding string of dots and dashes sent from offstage, Oliver cries out, "Thank God! We are saved!" After one performance a telegrapher in the audience noted that the response had been SAY, OLIVER, LET'S TAKE A DRINK.
In 1892 a writer for Harper's Bazaar was riding a train when a groom and his beautiful bride entered the car. Two young men began a conversation by clicking their pocket knives on the metal arm of the seat.
"Her lips were just made for kisses," one said.
"That's what they were."
"Say!"
"Well?"
"When the train gets to the next tunnel, I'm going to reach over and kiss her."
"You wouldn't dare."
"Yes, I would. She'd think it was her husband, you know."
At this the bridegroom took out his own pocket knife and ticked off on the arm of his seat: "When the train gets to the next tunnel, the chump proposes to reach over and hammer your two heads together till your teeth drop out. See!"