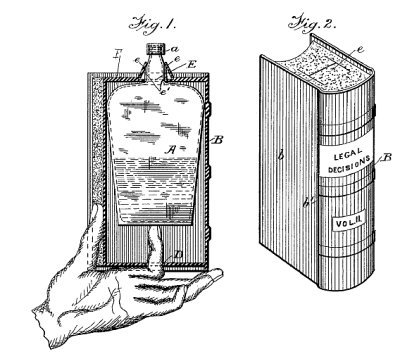 For the really determined alcoholic, in 1885 Herbert Jenner patented a liquor flask hidden in a book:
The ornamental covering [has] been made so as to entirely cover and conceal the flask from observation, and at the same time admit of ready access to its contents. … That portion of the covering representing the edges of the leaves of the book is covered with marbled paper or otherwise treated, so as to give a natural appearance.
Charmingly, the book is titled Legal Decisions.