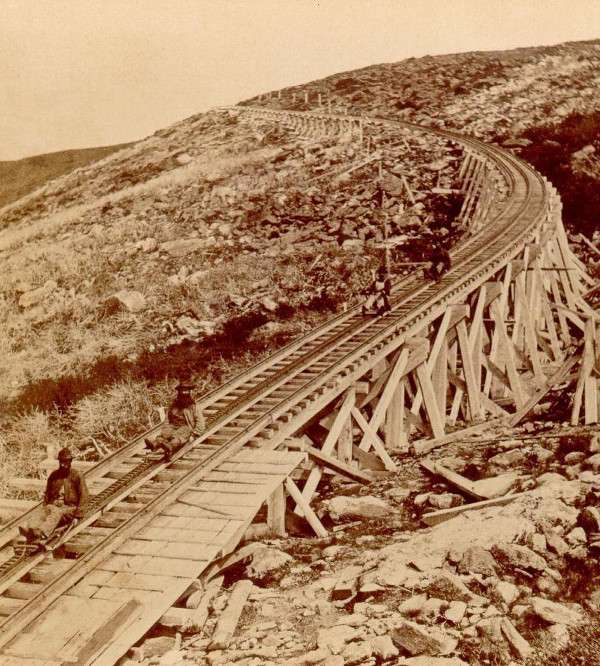 This paragraph jumped out at me last night from B.G. Wilson's Unusual Railways (1958) — he's writing about the Mount Washington Cog Railway in New Hampshire, one of the world's steepest, with an average grade of 25 percent:
Before leaving this line, mention must be made of a method of riding down the track employed by track maintenance men and long since banned. Wood and metal seats some 3 ft. × 1 ft. were made to fit over the rack rail. These were known as slide-boards, or more popularly, as 'Devil's Shingles'. Seated on these, controlling (sometimes) the speed with hand brakes, the men would career down the mountainside. The record time for the trip — as we have said, 3 1/4 miles — was 2 3/4 minutes!
That's 70 mph! For comparison, the modern train takes 40 minutes to descend at 4.6 mph. And this was in the late 19th century — the railway opened in August 1869. Wilson writes, "After one man had been killed and another seriously injured, the Devil's Shingles were banned." I don't know any more than that.