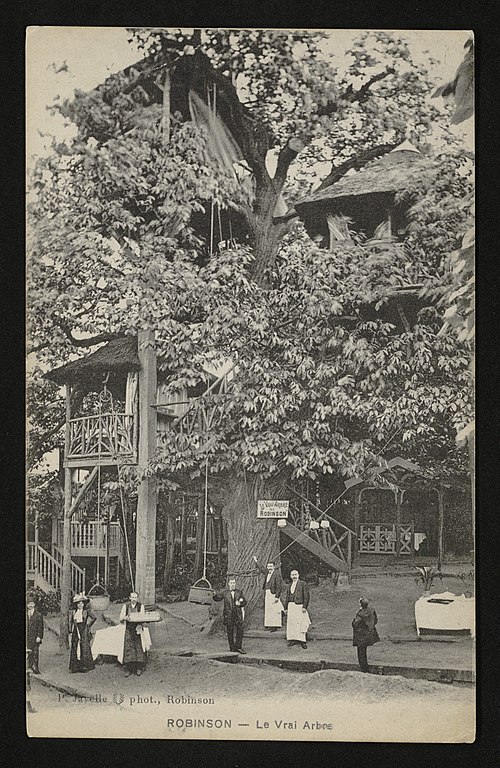 In 1848 the French commune of Le Plessis-Piquet distinguished itself with a restaurant built in the boughs of a chestnut tree. Owner Joseph Gueusquin named it Le Grand Robinson, after the treehouse in Swiss Family Robinson.
"Word spread and people started to make the eight-mile pilgrimage from Paris," writes Pete Nelson in Treehouses of the World. "Soon, other entrepreneurs began opening their own treehouse restaurants. At the height of its popularity, there were ten such restaurants and countless other treehouse attractions."
The trend persisted even into the 1960s, drawing a steady stream of curious diners to Le Plessis-Piquet — in fact, in 1909 the commune officially changed its name to Le Plessis-Robinson, after Gueusquin's pioneering idea.