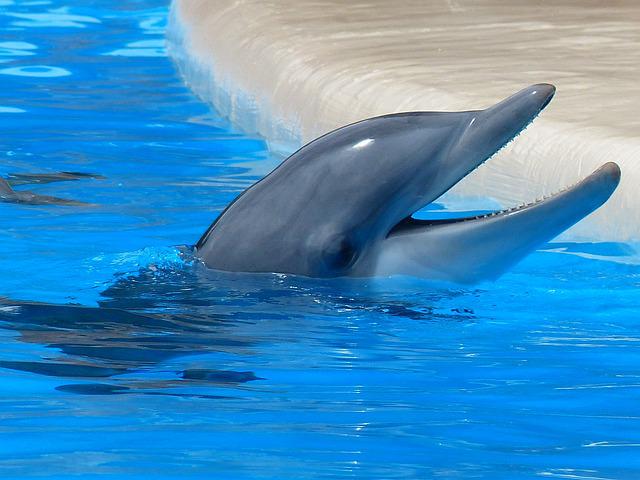 In the 1970s, dolphin trainer Jim Mullen sought to encourage the dolphins at Marine World in Redwood City, California, to tidy up their pool at the end of the day. Each dolphin received a reward of fish for each piece of litter it brought to him.
"It worked very well," Mullen told psychologist Diana Reiss. "The pool was kept neat and clean, and the dolphins seemed to enjoy the game."
One day in the summer of 1978, a dolphin named Spock seemed unusually diligent, bringing one piece after another of brown paper to Mullen and receiving a reward each time. Eventually Mullen grew suspicious and asked an assistant to go below and look through the pool windows.
"It turned out that there was a brown paper bag lodged behind an inlet pipe," Mullen said. "Spock went to the paper bag, tore a piece off, and brought it to me. I then gave Spock a fish, as per our arrangement, and back he went. The second time my assistant saw Spock go to the paper bag, Spock pulled at it to remove a piece, but the whole bag came out. Spock promptly shoved the bag back into place, tore a small piece off, and brought it to me. He knew what he was doing, I'm sure. He completely had me."
Spock hadn't been trained to tear debris to pieces, and in doing so he was certainly maximizing his reward, Reiss writes. "And when he pushed the bag back behind the pipe when it came out in one piece, that certainly had the ring of deliberate action. Whether you can call it deliberate deception is a tough call."
(Diana Reiss, The Dolphin in the Mirror, 2011.)