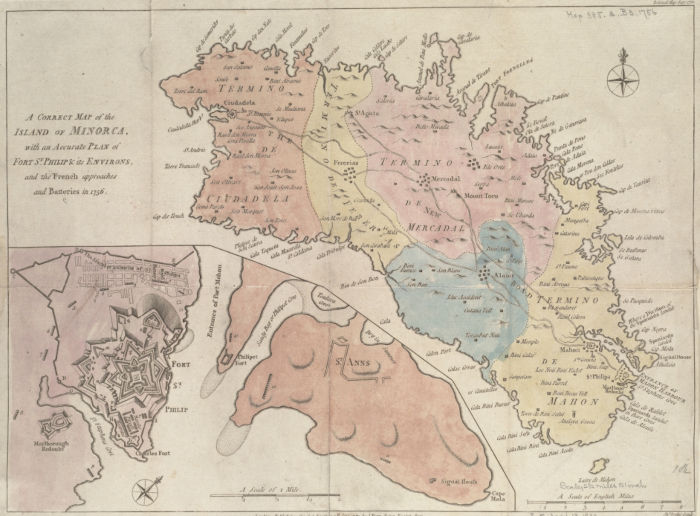 Sometimes it's easier to reach a just legal result by reconceiving facts than by rewriting a rule. A classic example is Mostyn v. Fabrigas, decided by the King's Bench Court in 1774. Fabrigas was a resident of Minorca, a Mediterranean island which was then occupied and controlled by England. He was imprisoned by Mostyn, the governor of the island. Fabrigas wanted to sue him, but no suit could be brought against Mostyn in Minorca without the approval of the governor. So Fabrigas sued him instead in the Court of Common Pleas in London for trespass and false imprisonment, winning a jury verdict of £3,000. Mostyn appealed, claiming correctly that the trial court had jurisdiction only in cases brought by residents of London, and Lord Mansfield, resoundingly, declared that Minorca was part of London for purposes of this action. The assault had occurred "at Minorca, to wit at London, in the parish of St. Mary-le-Bow, in the Ward of Cheap."
That's from University of Virginia scholar Frederick Schauer's "Legal Fictions Revisited," in Maksymilian Del Mar and William Twining's Legal Fictions in Theory and Practice (2015). He adds this wonderful footnote:
There is a story, probably apocryphal, that, in 1939, the renowned and beloved deer which graze on the grounds of Magdalen College, Oxford, were at risk of being requisitioned during the wartime food shortage by the Ministry of Food. In order to prevent such an occurrence, it is said, influential Magdalen graduates in the government arranged to have the deer reclassified as vegetables and thus be spared from the slaughterhouse. More recently, it is reported that Magdalen's noisy swinging door has been informally classified as a musical instrument in order to bring it within the prohibition on playing musical instruments at certain hours.