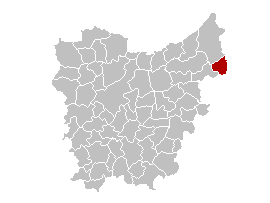 If you feel kind of standoffish at parties, you might want to avoid Kruibeke for a while.
The mayor of that Belgian municipality, Antoine Denert, has created a Department of Tenderness, insisting that "people don't cuddle anymore, and that's the reason why there are so many conflicts."
That's, um, nice. Denert said he hoped to inspire other governments to reconsider their own policies, which rarely even get to second base. "Why not change the Ministry of Defense into the Ministry of Tenderness?" he asked helpfully. "The war in Iraq would never have started."
In a disturbing show of civic enthusiasm, the mayor vowed to "set an example and start in my own village by caressing, cuddling, and kissing as many people as possible." His wife's opinion is not recorded.