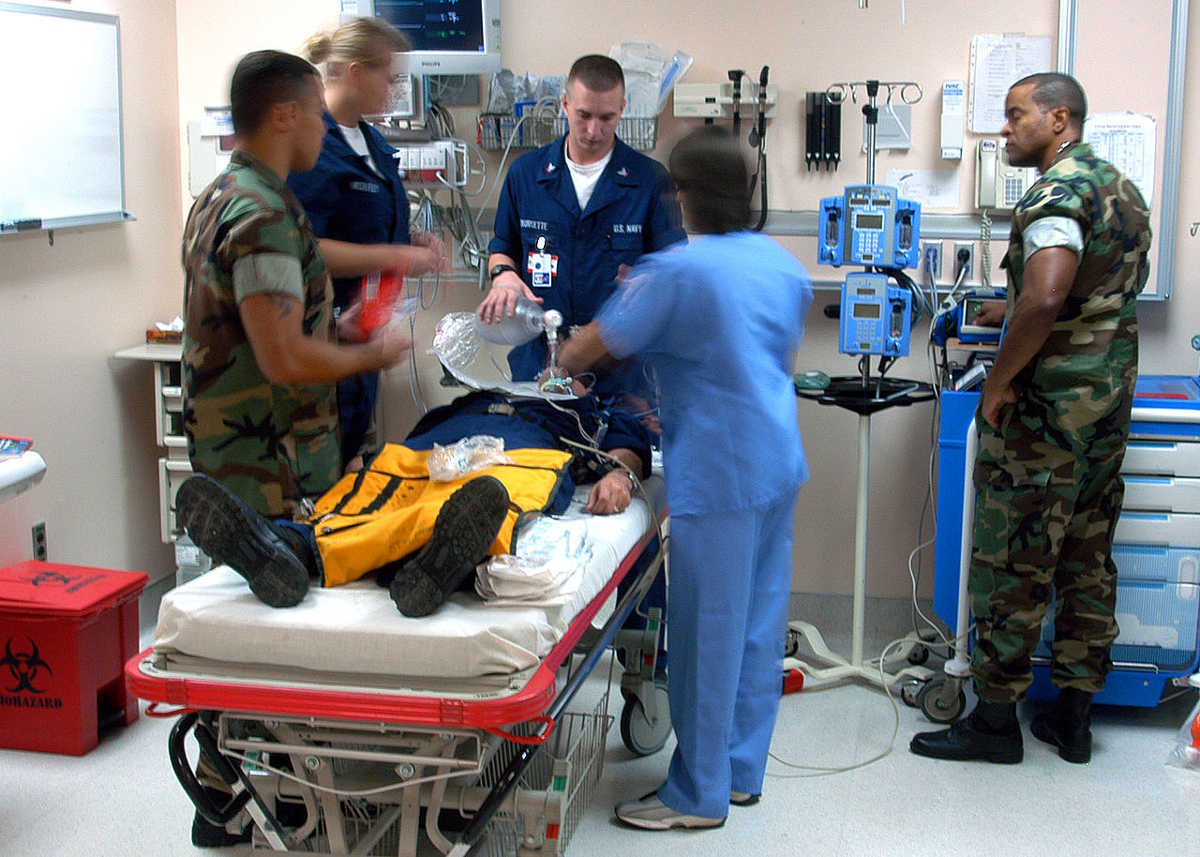 The International Statistical Classification of Diseases and Related Health Problems (ICD) is a list of more than 10,000 diseases and maladies that patients might present. The medical community uses it for recordkeeping — for example, a patient admitted to the hospital with whooping cough would be logged in the database with code A37. Reader Will Beattie sent me a list of some of the stranger complaints on the list:
Urban rabies – A821
Lobster-claw hand, bilateral – Q7163
Fall into well – W170
Complete loss of teeth, unspecified cause – K0810
Pecked by turkey – W6143
O'nyong-nyong fever – A921
Hang glider explosion injuring occupant – V9615
Contact with hot toaster – X151
Major anomalies of jaw size – M260
Intrinsic sphincter deficiency (ISD) – N3642
Underdosing of cocaine – T405X6
Prolonged stay in weightless environment – X52
Will says his favorite so far is "Burn due to water skis on fire – V9107." It's a dangerous world," he writes. "Be safe out there."
Related: Each year the Occupational Safety and Health Administration publishes a list of workplace deaths, with a brief description of each incident:
Worker died when postal truck became partially submerged in lake.
Worker was caught between rotating drum and loading hopper of a ready-mix truck.
Worker fatally engulfed in dry cement when steel storage silo collapsed.
Worker on ladder struck and killed by lightning.
Worker was pulled into a tree chipper machine.
Worker was caught between two trucks and crushed.
Worker died when his head was impaled by metal from the drive section of a Ferris wheel. The employee slipped after acknowledging he was clear and the wheel began to turn, trapping his head.
Worker was draining a tank; one of the employees climbed to the top of the tank and lit a cigarette and waved it over the opening in the tank. The tank exploded, killing the worker.
Worker was kicked by an elephant.
Sheriff Deputy was walking through the woods, working a cold case, and fell 161 feet into a sink hole.
It's hard to pick the worst one. "Worker was operating a skid-steer cleaning out a dairy cattle barn near an outdoor manure slurry pit. The skid-steer and the worker fell off the end of the push-off platform into the manure slurry pit, trapping the worker in the vehicle. Worker died of suffocation due to inhalation of manure."