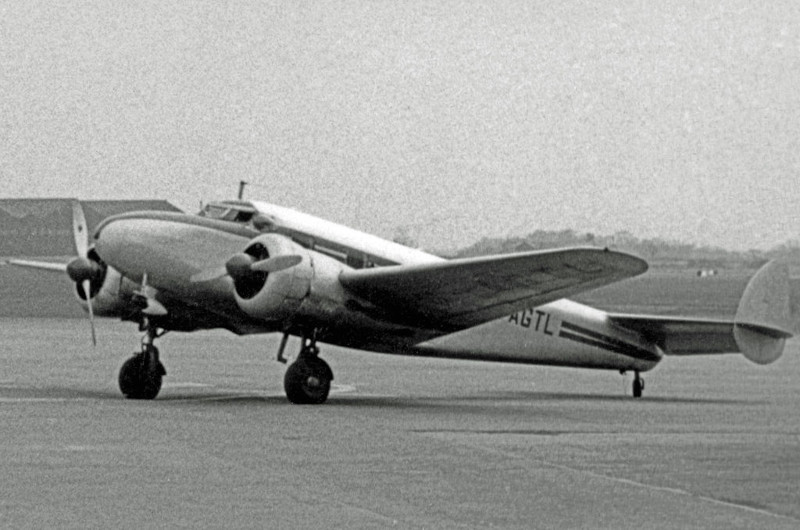 One of the most remarkable pilots of World War II never fired a shot or dropped a bomb. With his pioneering aerial reconnaissance, Sidney Cotton made a vital contribution to Allied planning. In this week's episode of the Futility Closet podcast we'll describe his daring adventures in the war's early months.
We'll also revisit our very first story and puzzle over an unknown Olympian.
Intro:
Hall's Law holds that a group's social class is reflected in its members' initials.
In 1814 Richard Porson wrote a sonnet to nothing.
Sources for our feature on Sidney Cotton:
Michael Smith, The Secret Agent's Bedside Reader: A Compendium of Spy Writing, 2019.
Chaz Bowyer, Air War Over Europe: 1939-1945, 2003.
David Marshall and Bruce Harris, Wild About Flying!: Dreamers, Doers, and Daredevils, 2003.
"Spies in the Sky: The Secret Battle for Aerial Intelligence During World War II," Contemporary Review 294:1705 (June 2012), 249.
Taylor Downing, "Spying From the Sky," History Today 61:11 (November 2011), 10-16.
"Sidney's Sky Spies," Air Classics 37:12 (December 2001), 30.
Walter J. Boyne, "Reconnaissance on the Wing," Air Force Magazine 82 (1999), 72-78.
"Parkes Display Plane's Remarkable Career," Parkes [N.S.W.] Champion Post, Nov. 1, 2015.
Jessica Howard, "Daughter Tells of Spy Who Loved Her," [Hobart Town, Tas.] Mercury, July 27, 2013.
"007 Cotton Inspires Bond," Gold Coast Bulletin, Sept. 27, 2008.
"Aussie Maverick Who Fooled Nazis," [Surry Hills, N.S.W.] Daily Telegraph, Nov. 9, 2002.
Christopher Bantick, "Aussie Spy in the Sky," [Hobart Town, Tas.] Mercury, Nov. 2, 2002.
Stephen Holt, "Oh, What a Lovely War," [Brisbane, Qld.] Courier-Mail, Oct. 19, 2002.
David Morris, "The Real Bond – Revealed: 007 Was Actually a Queenslander," [Brisbane, Qld.] Sunday Mail, July 15, 2001.
David Wroe, "The Original Spy in the Sky," [Melbourne] Age, June 8, 2000.
"He Fought the R.A.F. as Well as the Enemy," Sydney Morning Herald, April 12, 1969.
"The Cheeky Missions of a Young Spy-Flier Helped to Save Thousands of Allied Lives," Sydney Morning Herald, Feb. 9, 1969.
"May Be the Wreckage of French Airplane," Morristown [Tenn.] Gazette Mail, July 15, 1927.
"Search for Lost Men Is to Be Discussed," New Britain [Ct.] Herald, July 14, 1927.
"Plans Search By Air For Nungesser, Coli," New York Times, May 26, 1927.
"Was Proserpine's Sidney Cotton the Real James Bond?" Breakfast, ABC, Sept. 19, 2021.
"Guide to the Papers of Frederick Sidney Cotton," Australian War Memorial (accessed Nov. 1, 2021).
John McCarthy, "Cotton, Frederick Sidney (1894–1969)," Australian Dictionary of Biography, 1993.
Listener mail:
Norman Fraser, "Sad Ending to Beautiful Betsy Wartime Mystery," [Brisbane] Courier-Mail, March 18, 2015.
"Beautiful Betsy," Monument Australia (accessed Nov. 13, 2021).
"Monto-Historical and Cultural," North Burnett, Queensland (accessed Nov. 14, 2021).
"Cylinder, Iowa," Wikipedia (accessed Nov. 18, 2021).
"The Skeleton in the Bale," Atlanta Constitution, Oct. 2, 1892. (Greg's blog piece is here.)
This week's lateral thinking puzzle was contributed by listener S Wan. Here's a corroborating link (warning — this spoils the puzzle).
You can listen using the player above, download this episode directly, or subscribe on Google Podcasts, on Apple Podcasts, or via the RSS feed at https://futilitycloset.libsyn.com/rss.
Many thanks to Doug Ross for the music in this episode.
If you have any questions or comments you can reach us at podcast@futilitycloset.com. Thanks for listening!