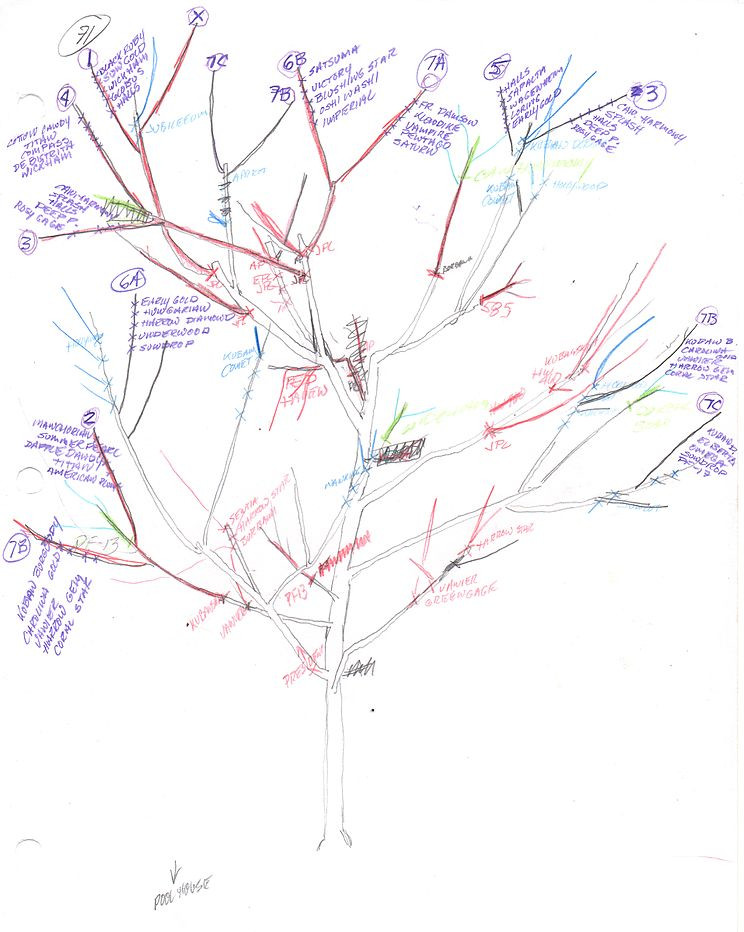 In 2008, Syracuse University art professor Sam Van Aken acquired the three-acre orchard at the New York State Agricultural Experiment Station, which was closing due to funding cuts. Over the next five years he grafted together buds from 250 varieties grown there, creating in the end a single tree with 40 different branches, each bearing a different kind of fruit, including almonds, apricots, cherries, nectarines, peaches, and plums. He's since gone on to produce 16 such trees.
"I've been told by people that have [a tree] at their home that it provides the perfect amount and perfect variety of fruit," he said. "So rather than having one variety that produces more than you know what to do with, it provides good amounts of each of the 40 varieties. Since all of these fruit ripen at different times, from July through October, you also aren't inundated."
Oh, and they also bloom in pink, crimson and white in the spring. Here's Van Aken's website.