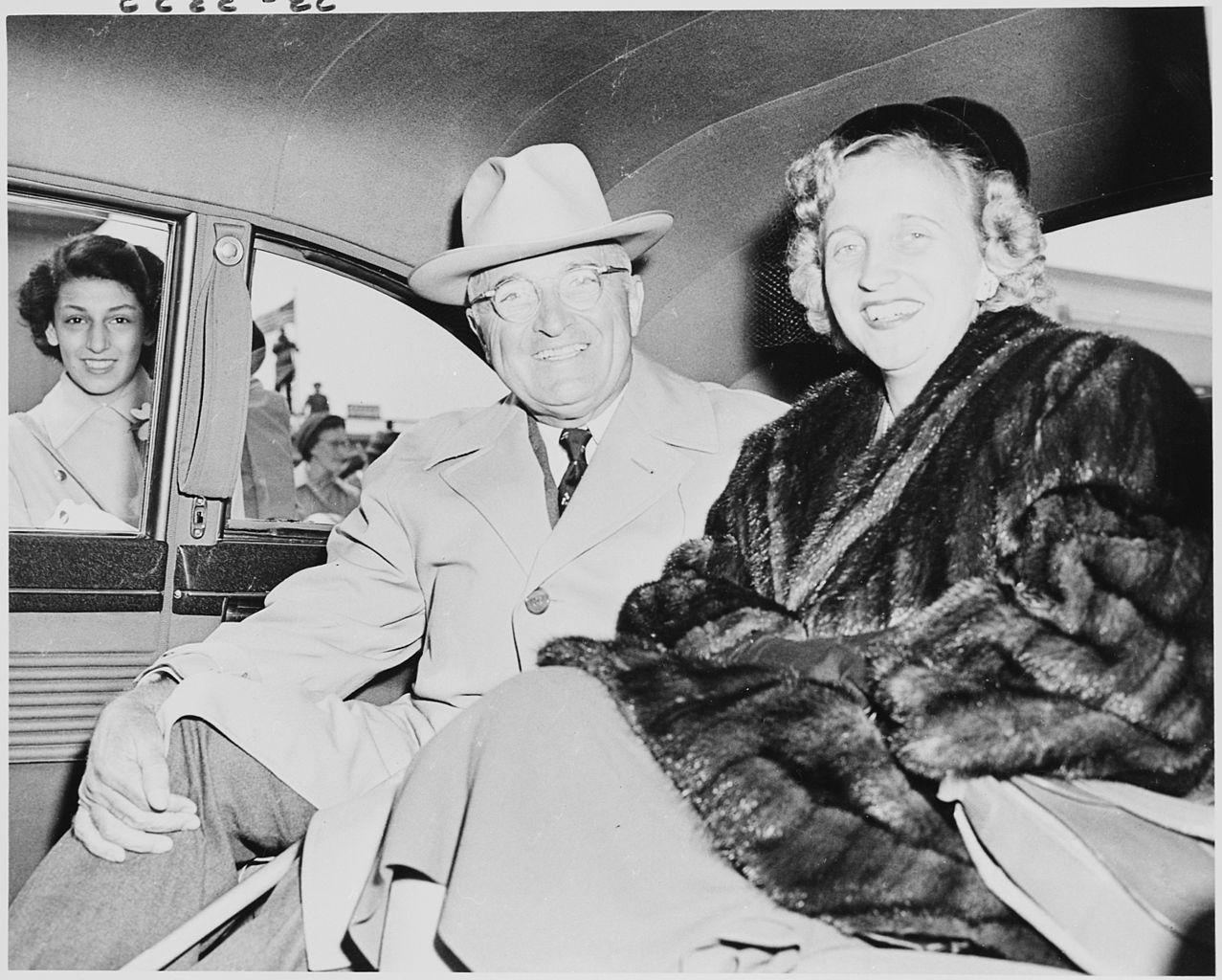 Harry Truman's daughter Margaret was a classically trained vocalist, and in 1950 Washington Post music critic Paul Hume drew Truman's ire with a negative review. He wrote that Margaret was "extremely attractive on the stage… [but] cannot sing very well. She is flat a good deal of the time. And still cannot sing with anything approaching professional finish." Truman wrote to him:
Mr. Hume:

I've just read your lousy review of Margaret's concert. I've come to the conclusion that you are an 'eight ulcer man on four ulcer pay.'

It seems to me that you are a frustrated old man [Hume was 34] who wishes he could have been successful. When you write such poppy-cock as was in the back section of the paper you work for it shows conclusively that you're off the beam and at least four of your ulcers are at work.

Some day I hope to meet you. When that happens you'll need a new nose, a lot of beefsteak for black eyes, and perhaps a supporter below!

[Columnist Westbrook] Pegler, a gutter snipe, is a gentleman alongside you. I hope you'll accept that statement as a worse insult than a reflection on your ancestry.

H.S.T.
Possibly sympathetic with Truman's hurt feelings, neither Hume nor his editor wanted to run the letter, but it leaked out in the now-defunct Washington News and started a scandal, outraging citizens who felt that the president seemed more concerned with his daughter's reviews than with the war in Korea. One telegram read:
HOW CAN YOU PUT YOUR TRIVIAL PERSONAL AFFAIRS BEFORE THOSE OF ONE HUNDRED AND SIXTY MILLION PEOPLE. OUR BOYS DIED WHILE YOUR INFANTILE MIND WAS ON YOUR DAUGHTER'S REVIEW. INADVERTENTLY YOU SHOWED THE WHOLE WORLD WHAT YOU ARE. NOTHING BUT A LITTLE SELFISH PIPSQUEAK.
William Banning of New Canaan, Connecticut, enclosed a Purple Heart with his letter:
Mr. Truman:

As you have been directly responsible for the loss of our son's life in Korea, you might just as well keep this emblem on display in your trophy room, as a memory of one of your historic deeds.

Our major regret at this time is that your daughter was not there to receive the same treatment as our son received in Korea.

William Banning
According to biographer David McCullough, Truman kept the letter in his desk for several years.