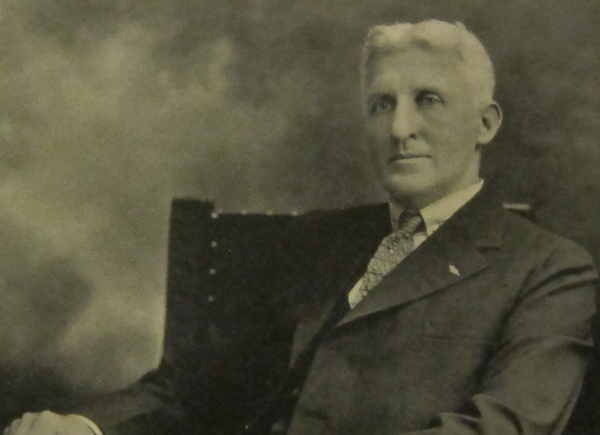 In 1919, Ohio businessman Arthur Nash decided to run his clothing factory according to the Golden Rule and treat his workers the way he'd want to be treated himself. In this week's episode of the Futility Closet podcast we'll visit Nash's "Golden Rule Factory" and learn the results of his innovative social experiment.
We'll also marvel at metabolism and puzzle over the secrets of Chicago pickpockets.
Sources for our feature on Arthur Nash:
Arthur Nash, The Golden Rule in Business, 1923.
(Undercover journalist Ruth White Colton's September 1922 article for Success Magazine is quoted in full in this book.)
Jeffrey Wattles, The Golden Rule, 1996.
Arthur Nash, "A Bible Text That Worked a Business Miracle," American Magazine 92:4 (October 1921), 37.
"Golden Rule Plan at Clothing Mill Makes Profits for Owners," Deseret News, Dec. 16, 1920.
"Golden Rule Nash Offers 7-Hour Day," Schenectady Gazette, July 4, 1923.
"Arthur Nash, Who Shared With Employees, Is Dead," Associated Press, Oct. 31, 1927.
The poem "Miss T." appears in Walter de la Mare's 1913 collection Peacock Pie:
It's a very odd thing —
As odd as can be —
That whatever Miss T. eats
Turns into Miss T.;
Porridge and apples,
Mince, muffins and mutton,
Jam, junket, jumbles —
Not a rap, not a button
It matters; the moment
They're out of her plate,
Though shared by Miss Butcher
And sour Mr. Bate;
Tiny and cheerful,
And neat as can be,
Whatever Miss T. eats
Turns into Miss T.
This week's lateral thinking puzzle is taken from Henry O. Wills' memorably titled 1890 autobiography Twice Born: Or, The Two Lives of Henry O. Wills, Evangelist (Being a Narrative of Mr. Wills's Remarkable Experiences as a Wharf-Rat, a Sneak-Thief, a Convict, a Soldier, a Bounty-Jumper, a Fakir, a Fireman, a Ward-Heeler, and a Plug-Ugly. Also, a History of His Most Wondrous Conversion to God, and of His Famous Achievements as an Evangelist).
You can listen using the player above, download this episode directly, or subscribe on iTunes or Google Play Music or via the RSS feed at http://feedpress.me/futilitycloset.
Please consider becoming a patron of Futility Closet — on our Patreon page you can pledge any amount per episode, and all contributions are greatly appreciated. You can change or cancel your pledge at any time, and we've set up some rewards to help thank you for your support. You can also make a one-time donation on the support page of the Futility Closet website.
Many thanks to Doug Ross for the music in this episode.
If you have any questions or comments you can reach us at podcast@futilitycloset.com. Thanks for listening!