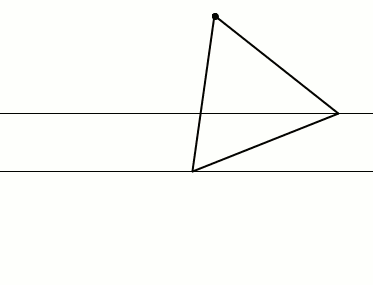 A pleasing fact from David Wells' Archimedes Mathematics Education Newsletter:
Draw two parallel lines. Fix a point on one line and move a second point along the other line. If an equilateral triangle is constructed with these two points as two of its vertices, then as the second point moves, the third vertex of the triangle will trace out a straight line.
Thanks to reader Matthew Scroggs for the tip and the GIF.