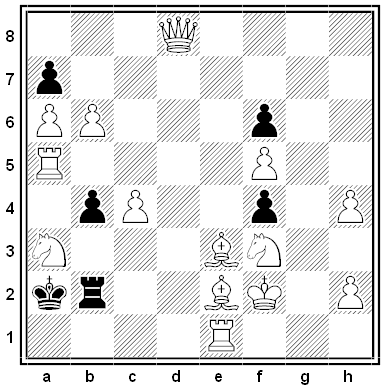 Tim Krabbé calls this "one of the funniest chess problems I ever saw." Its composer, M. Kirtley, won first prize with it in a Problemist tourney in 1986.
It's a selfmate in 8, which means that White must force Black to checkmate him 8 moves, despite Black's best efforts to avoid doing so.
The solution is a single line — all of Black's moves are forced:
1. Nb1+ Kb3 2. Qd1+ Rc2 3. Bc1 axb6 4. Ra1 b5 5. Rh1 bxc4 6. Ke1 c3 7. Ng1 f3 8. Bf1 f2#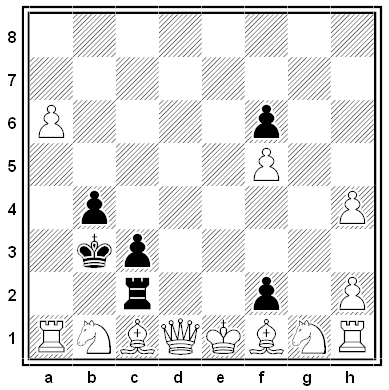 All of White's pieces have returned to their starting squares!