Tourists traveling the Pan-American Highway can be startled to discover an enormous human hand emerging from the Atacama Desert in Chile. The 36-foot sculpture is Mano del Desierto, installed by artist Mario Irarrázabal in 1992.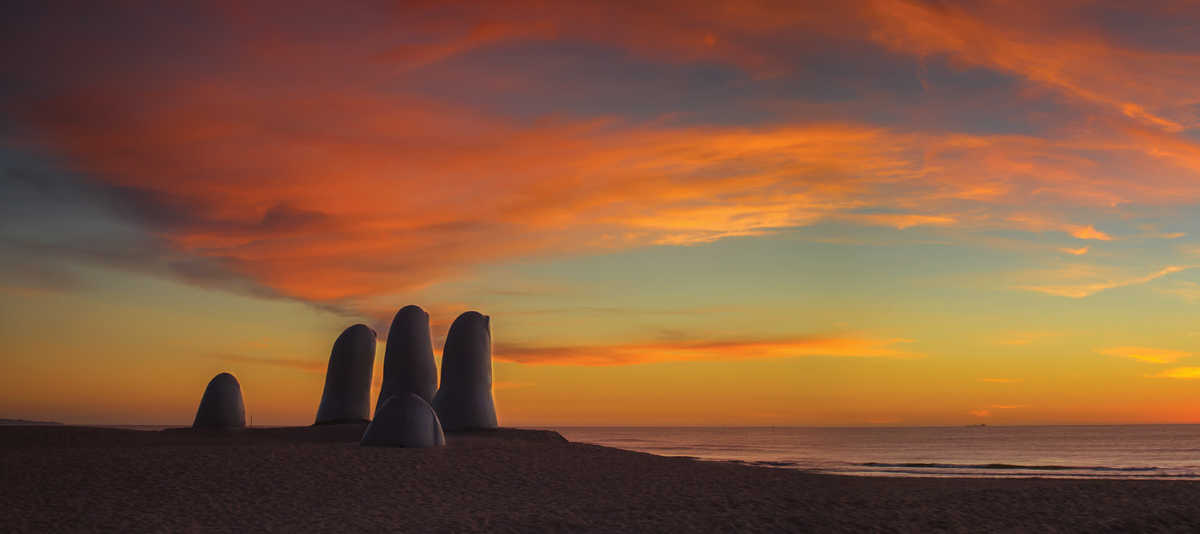 A thousand miles away, in the Uruguayan seaside town of Punta del Este, lies La Mano de Punta del Este, completed by Irarrázabal 10 years earlier. One is a left hand, the other a right.
American artist J. Seward Johnson Jr. finished The Awakening (below) at Hains Point near Washington, D.C., in 1980, and a copy near Chesterfield, Mo., in 2009. What's next?